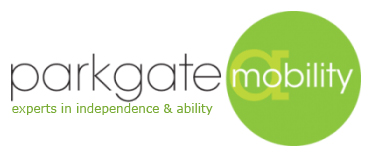 Returns Policy
Parkgate Mobility aim to make the customer purchase experience as pleasant and convenient as possible. Occasionally products may need to be returned for one reason or another, we hope to make the return process as simple as possible.
If you are purchasing a product for someone else and you think you may need to return it for a refund, you must mention this at the point of purchase. In certain situations, it may be agreed by the manager that you can have a refund if it proves to be unsuitable. This will be acknowledged on your receipt. This must be done before a purchase.
If you have changed your mind after purchasing a product in store, we cannot offer a full refund (Sales of Goods Act, March 2012.) but in certain situations at Parkgate Mobility's discretion, we may offer a credit note which can be used in any of our shops.
By making a deposit with us you will have entered a contract agreeing to purchase the item at the full price. Should you later change your mind you may be offered a credit note up to the value of the deposit given, this at the managers discretion.
We regret that we cannot accept returns on product(s) that are either made to order or measure, bespoke, special builds or prescriptive products. These are often highly tailored to your specifications, or for products that can void Health & Safety regulations if used (e.g. incontinence products, bathroom products, toiletries).
Returning Online Products
You have the right to return online orders within 14 calendar days of receiving the goods. To cancel your order, you must contact us via telephone or email and notify us of your intent.
To receive a full refund the product(s) must be returned complete, unused, in an undamaged state, and in the original packaging.
If the product(s) are not returned in their original condition, Parkgate Mobility reserves the right to charge for repair or replacement of them.
Although we would be happy for you to unpack the item and inspect it thoroughly, if you have used or installed it, you may be offered a partial refund of up to 50% of the price of the item to compensate us for the loss of value.
Please note we do not accept returns on items that are made to order, special builds, products that have been tailored specifically to suit your requirements, or products that may violate Health & Safety regulations if used, such as personal hygiene products.
If the product(s) arrives faulty, damaged, or incorrect, a refund can be given. Personal hygiene products can only be refunded if the outer packaging/wrapping hasn't been opened.
Returning Faulty Products
Please contact us: 
     Telephone: 01709 378909

If your product is faulty while under warranty we may repair it, rather than replace it.
Please be aware that we require adequate time to repair and may have to wait for parts from the manufacturer if required.
All scooters/powerchairs and stairlifts purchased at Parkgate Mobility come with a 12-month warranty.
Products out of warranty can still be repaired if parts are available.
If you have a faulty product, please contact us, you may be asked for your receipt or proof of purchase.
Parkgate Mobility will, where appropriate, send an engineer to you if you are within the general Parkgate Mobility service area. Otherwise, alternative collection/delivery provisions will need to be made at your expense.
Additionally, we may also be able to offer you a loan product; however, this cannot always be guaranteed and like-for-like products aren't always available.
We will do our best to fix your product as quickly as possible, but sometimes things beyond our control (manufacturers, deliveries) prevent us from doing so.