If you are interested in buying a stairlift, Parkgate Mobility should be your first choice.
We fit high-quality stairlifts, both new and reconditioned, straight and curved. When you buy a stairlift from us, you are guaranteed a high-quality service with our award-winning backup.
Parkgate Mobility fits Brooks stairlifts, the world best selling stairlift. It has an impressive history, since 1972 Brooks has been producing safe, reliable and comfortable stairlifts.  The Brooks straight stairlift employs all of the latest safety features and LED diagnostics and unlike other lifts, ours our bolted to the floor rather than causing damage to your wall.
The Brooks is DC battery powered which not only results in very quiet and ultra smooth operation but also ensures that it will continue to run if there is a power cut. It features remote call and send buttons and it is slimline, compact and easy to use.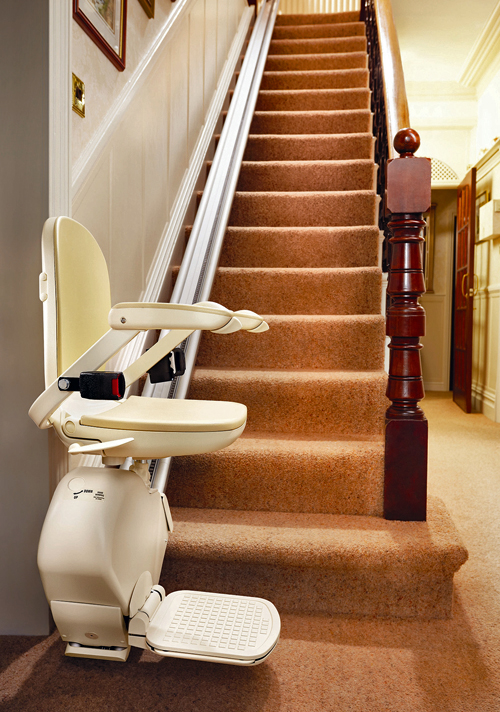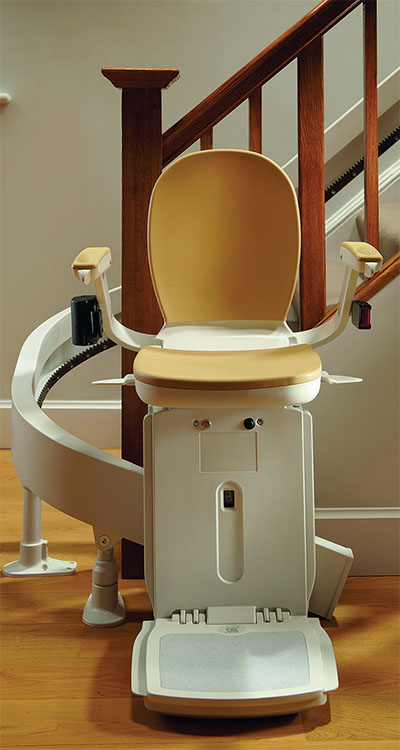 This stylish, modern and slimline stairlift is one of the most advanced curved stairlifts on the UK market.
The Brooks 80 provides a smooth and comfortable ride quality with a built-in soft start and stop facility. The integral high power rechargeable battery pack ensures the stairlift is always available for use even in the event of a mains power failure. The slimline design ensures it will fit on even the narrowest of stairs, folding up to less then 12″ / 30cm when not in use ensuring maximum access to the staircase is available to non-stairlift users.
All the chairlifts we fit are fully guaranteed for 12 months with an option to extend this if required guarantying parts, labour and call out charges. With over 30 years of trading expertise and acquired knowledge and as an independent supplier of stairlifts, you are guaranteed to be fitted with the correct stairlift for your needs. Our fully qualified stairlift surveyors can answer questions or queries you may have, with no obligation to buy.
Parkgate Mobility Stairlifts will allow you to live life on your own terms by providing a solution that helps you regain your independence, retain full use of your home, and remain in the home you love – all without having to worry about the obstacles that stairs can pose. Installing a Parkgate Mobility Stairlift is easy and will give you the peace of mind knowing that you'll be able to live life without any barriers.
Parkgate Mobility supply quality, fully reconditioned, reconditioned stairlifts from all of the major manufacturers and do not fit old, out of date equipment where parts are difficult to source. Over the years we have witnessed second hand lifts that have been fitted in customers houses that are only suitable for parts or worse, scrap.
Please note that we do not sell second hand curved stairlifts, these lifts are custom made for the property they are installed in. This means that they most likely not fit another home.
Parkgate Mobility only fit second hand stairlifts that are current, good quality and that have had limited use. All of our lifts come with 12 months no quibble parts and labour warranty.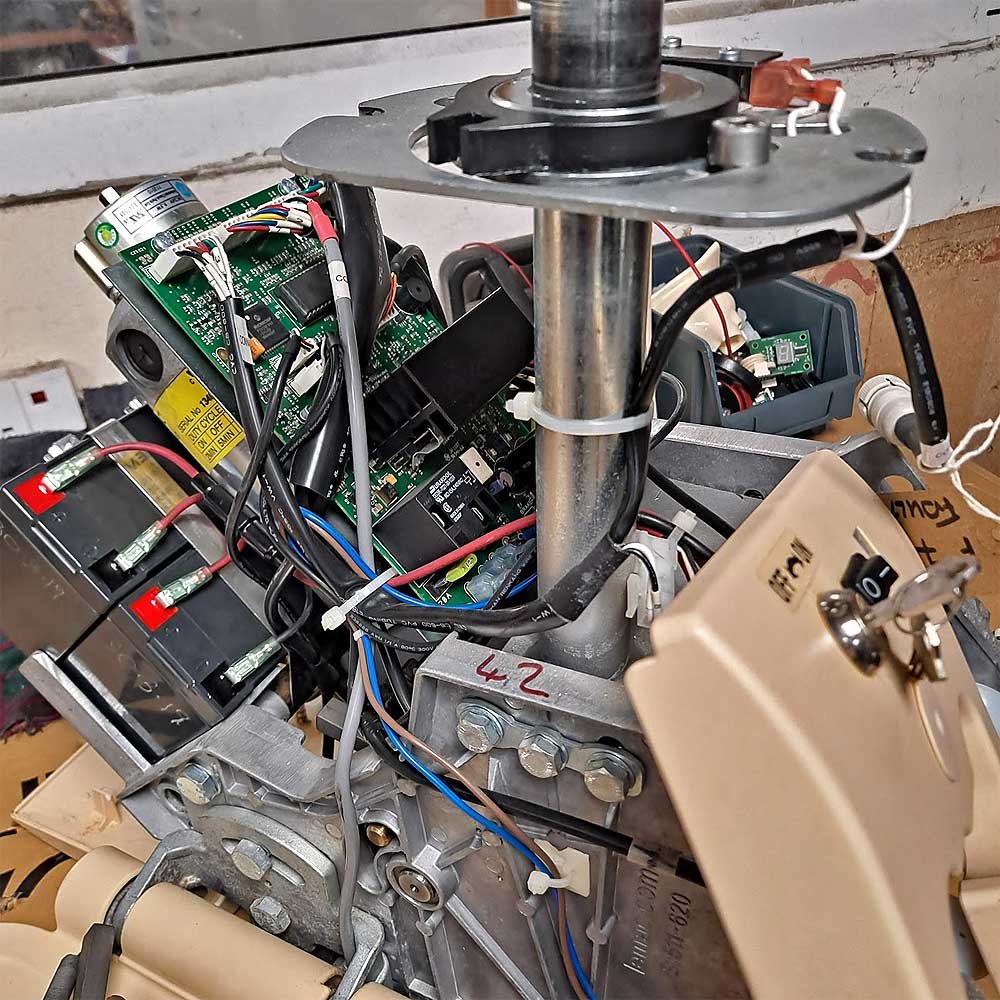 If you need stairlift repairs, we can help.  We charge £65 for call out which includes the time it takes to diagnose the fault.  The majority of repairs can be done within this time, if parts are required then the engineer will discuss any costs with you at your home before we proceed with any repairs.
Please note that we only offer stairlift repairs in the South Yorkshire, West Yorkshire, Derbyshire, Nottinghamshire and North Lincolnshire.
Our vans are fully equipped mobile workshops, so the majority of stairlift repairs can be completed on our first visit.  Our engineers are fully trained to work on a wide range of stairlifts including Stannah, Companion, Acorn, Brooks and Handicare.65
If you have a problem with your chair lift then do not hesitate to call us free on 
0800 2461846
.  Sometimes it is possible to diagnose a problem over the phone and our team will be more than happy to help you.  If you purchased your stairlift from us you are covered for twelve months against the cost of callout, parts and labour.  If you wish to purchase an extended warranty please see our page 
stairlift warranties
.  
Our stair lift fitters will always carry identification and arrive in one of our sign written vans.  
For information on stairlift servicing or to book a service, please call us free on 0800 2461846 or fill in the form on this page.
Parkgate Mobility are one of the leading suppliers of stairlifts in the UK.   We recommend a full stairlift service every year to ensure that the stairlift is in working efficiently and more importantly, safe to use.  We offer a full after-care service including annual stairlift servicing and breakdown and repair assistance.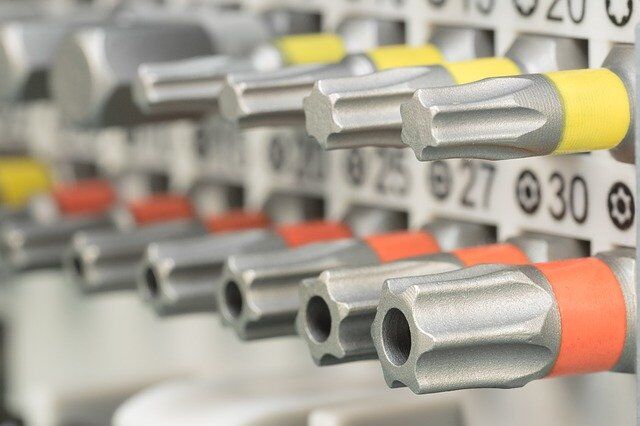 For just £65 we will complete the service in your home at a time that suits you.  
The service takes between 45 minutes and 1 hour and our engineer will call you before we arrive to make sure you are in.  If you purchased the lift from us, we will contact you annually with a polite reminder that your service is due and arrange a convenient date when we can come and complete your service. Our 
stairlift warranty
 covers you for repairs, servicing, parts and callout charges.
Parkgate Mobility is the North of England's leading supplier of stairlifts. We have branches throughout the region so you are guaranteed a first-class service and after-care package. We cover a large area across the north of England including South Yorkshire, West Yorkshire, Derbyshire, and parts of the Midlands.
FOR STAIRLIFT SERVICING PLEASE call us free of charge on 0800 7720744 TO BOOK AN ENGINEER.
Interested in getting a Stairlift?
If you are want to make an enquiry or request more details, please complete the form below.
Please use this form for Servicing too.