Welcome to Parkgate Mobility!
Our award-winning approach to customer care and support is what sets us apart from others
We're a
multiple award winning company
, priding ourselves on consistently
providing first class, outstanding customer service
. Whatever your need, our
highly trained
and
friendly staff
will be able to
advise
you, bringing
family values
to mobility travel and
care
.
Whatever you need – we're here to help you!
Customers of all ages find freedom and independence when using these battery powered devices – battery powered mobility scooters that are becoming increasingly popular in our neighbourhoods. We pride ourselves on our fantastic wide range.


Our mobility scooters provide miles and miles of freedom for many members of our community with limited mobility. Here at Parkgate Mobility we can supply a model to suit all needs, whether it be a compact travel scooter or a robust heavy duty mobility scooter for country areas or long distances.

Pride and Shoprider scooters are our preferred brands due to their reliability and each brand has a wide range of models to suit your very own specific needs.

Parkgate Mobility is a multiple award-winning supplier of disability aids such as new mobility scooters, reconditioned mobility scooters, stairlifts, powered wheelchairs, rise and recline chairs and wide-fitting footwear.
We currently have 17 mobility shops with easy access in and around Yorkshire, the West Midlands, Derbyshire and Nottinghamshire. We also sell smaller mobility aids such as grabbers, incontinence products, perching stools and bath boards. Whatever you need, don't hesitate to contact us – our reputation for our friendly and caring approach is what makes us so special. Call us on Freephone 0800 772 0744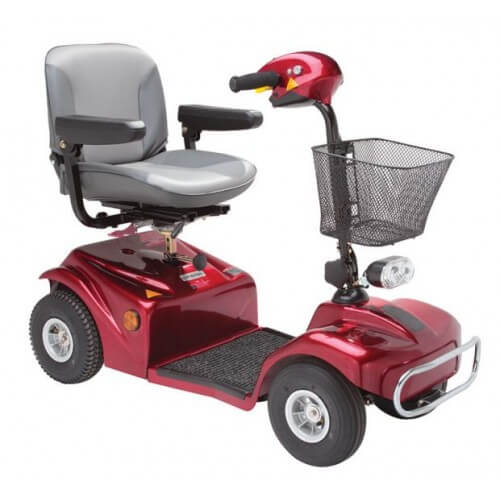 We specialise in everything from wheelchairs and mobility scooters to walking aids and specialist furniture.
Our full range of products includes:
Mobility Scooters • Manual & Powered Wheelchairs • Mobility-friendly Furniture • Walking Frames & Rollators • Crutches, Walking Sticks & Standing Frames • Bathroom, Bedroom & Kitchen Equipment • Access Ramps
If you are not sure what is best for you then come and talk to our friendly staff or call freephone 0800 772 0744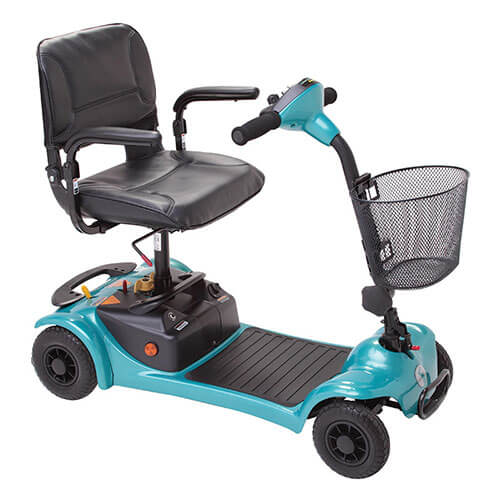 Our brilliant Mobility Scooters are available in all varieties. We stock scooters and powered wheelchairs from all the leading manufacturers such as Kymco, Pride, Electric Mobility, TGA –  if a certain make or model is not illustrated on our site we can almost certainly locate it for you. 
Our car boot scooters also are in the 4mph, 6mph and 8mph range and have all been carefully chosen for their reliability, performance and value.
As you can see from our website, we supply a wide range of mobility scooters suitable for a variety of uses so you are sure to find something to suit your needs perfectly. Here at Parkgate Mobility we will guide you through all the options available to you to ensure you are investing in the right mobility scooter for you that's built to last.

If you are not sure what is best for you then come and talk to our friendly staff or call freephone 0800 772 0744

If you have difficulty walking or standing without assistance, then walking aids from Parkgate Mobility could be the perfect solution to get you back on your feet independently and restore your freedom of movement.
We offer a wide variety of products from walking frames to static standing frames and walking sticks, to rehabilitation aids such as crutches. All of our standing and walking equipment is chosen for its durability and usability. Most walking frames are made from aluminium or a light weight material so you won't be putting your body under any excess stress.

Speak to our team over the phone today on freephone 0800 772 0744

For the ultimate in comfort and usability in your home, we have a wide range of furniture designed specifically with the user in mind.
If you struggle to get in and out of your chair without assistance we have a wide range of riser recliner chairs to suit you. And if you find getting in and out of bed difficult we supply a range of motorised, customisable and adjustable beds too.
However, the focus on functionality does not remove from the aesthetic so you will never have to compromise. We have something to fit into every home and décor, from small to large, bold colours to a neutral colour scheme, there is something for everyone here at Parkgate Mobility. If you'd like to know more about any of our mobility chairs or electric beds, you can browse this website or speak to one of our friendly expert team members over the phone.
When you have decided what type of furniture you require, you can visit one of our shops to try it out for yourself.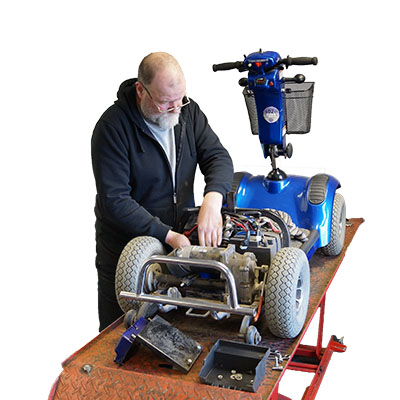 Naturally with heavy daily use your equipment and disability aids can break from time to time or require maintenance or replacement of parts.
Here at Parkgate Mobility our excellent mobility aids and products are just one element of the service we offer. We also provide a truly comprehensive servicing and repairs service. This includes everything from wheelchair services and repairs to rise or recliner chair repairs and mobility scooter repairs.
Not only do we do this for our own products, but we are also able to repair and replace most other products purchased from other suppliers. So if you would like to breathe new life into an old electric wheelchair with a service and repair, you can count on us.
Our expert team are highly trained and will only recommend replacement of the elements you actually need; we pride ourselves on customer service you can trust. For more information, or to discuss your servicing and repair needs, give our team a call today on freephone 0800 246 1846

We believe whichever product you require it should be expertly matched to suit your needs and capabilities.
We recommend all of our mobility aids and equipment should be seen, tried and tested before any purchase is made, thereby allowing you time to fully consider what is best for you and avoid any investments which could be a bad fit.
To do this you can visit any of our showrooms where our dedicated and friendly team will be on hand to guide you through the items available to you in a comfortable and relaxing environment. We operate a no-obligation, pressure free policy to make sure you are perfectly happy with your choice. Speak to one of our friendly and helpful advisors on freephone 0800 772 0744


Motability – we are one of the top suppliers of new mobility scooters and powerchairs to the Motability scheme and have been awarded their coveted customer service awards in each year they have been presented. We do what we do with distinction.
Just saying …
This may be just what you are looking for! The 8 mph Shoprider Cadiz /info
In high demand, the Shoprider Cadiz is a luxurious, compact 8mph class 3 mobility scooter designed for use on roads and pavement. It features a full lighting kit, all round suspension and a comfortable fully adjustable captains seat. The delta handlebars are designed to offer comfort and maximum control. A brilliant mobility scooter. Call us on freephone: 0800 772 0744 for a free demo!

Call us today
Call Parkgate Mobility Shop today on 0800 772 0744 for a free home demonstration
or

visit one of our regional shops to see the full range / contact us

At Parkgate Mobility we have a wide selection of  brilliant portable scooters – they pull apart and can be put into the boot of a car. Great for anyone who still uses a car but wants to be able to use the scooter inside a shopping centre, or for shorter trips around the park on relatively smooth surfaces.
Whatever your need, come in store and feel the quality, comfort and ease of use. Our friendly staff are on hand to answer all your questions.

Parkgate Mobility care about our many customers. Our mid-sized mobility scooters are a brilliant budget option for anyone who is looking to be able to get out of their house and drive outdoors.
The wide range of mid-sized scooters can be driven for around 20 miles on one charge! It is always best to come and try for yourself or we can arrange a demonstration in the convenience of your home.

Parkgate Mobility have a large selection of all terrain mobility scooters with suspension for an extra level of comfort. These scooters come with 4 wheel suspension, can be driven for about 30 miles on one charge and are equipped for handling the roughest of terrain with ease. Test one today and you will be amazed at the comfort and control.
Don't take our word for it – come and see!

Like the travel mobility scooters, these power chairs fold up easily and can be wheeled along. They have lithium batteries and are aeroplane certified. These chairs have a fantastic turning circle.
They are able to completely turn around in one position. Great for indoors as well as travelling. You can't get a better all-purpose machine. Check out our latest compact travel foldable powerchair  here.

The Mobility Recliner Lift Riser chairs are a very comfortable and fantastic way to maintain your independence in the home.
No need to struggle to get in and out of your recliner chair anymore! The Recliner lift riser chairs automatically rise at the push of a button to enable you to get on and off of your recliner easily. They also have recliner back rest and foot rest extensions. If you want a new recliner chair in your lounge room. Get one of our Mobility Recliner chairs.

You can view our catalogue online by clicking here.
Latest News